ITS Australia secure Grand Prix track for 2016 World Congress demonstrations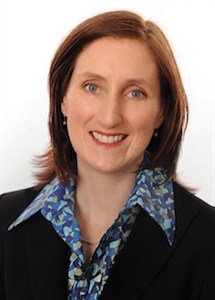 Susan Harris, the CEO of ITS Australia, has revealed in an interview with Traffic Technology Today's associate webcaster Transportation Radio that demonstrations for the 2016 ITS World Congress in Melbourne will be taking place on a section of the city's famous Grand Prix track.
In a chat with Bernie Wagenblast she also talks about plans to establish a robust organizational and policy framework for connected vehicles and autonomous vehicles in Australia over the coming months.
Harris also touches on smart cities, the priority of connecting with the international ITS community, preparations for Bordeaux 2015 and reveals further plans for Melbourne 2016.
January 2015
Inside Ford's new Silicon Valley research center
In its first week of operation Ford give a peek inside their new Palo Alto research facility which will be helping the auto manufacturer to push ahead more quickly with autonomous and connected vehicle technologies
January 2015
BMW allow public to drive their car blindfolded
BMW amazed CES 2015 attendees in Las Vegas with a real-world demonstration of their autonomous parking and active safety features - making their car almost impossible to crash at low speeds.
January 2015
Volvo announce safety world first
Swedish auto manufacturer Volvo are maintaining their reputation for exceptional safety standards by launching the world's first active safety system to link cars with cyclists. It relies on Bluetooth technology and a cloud connection rather than using DSRC currently being developed for other V2X systems.
January 2015
Mercedes-Benz launch F015 autonomous driving prototype
A working prototype of this concept car from Mercedes has been unveiled, displaying some autonomous driving and active safety features.
January 2015
Jaguar Land Rover's 'transparent' roof pillars
Jaguar Land Rover (JLR) have released a video demonstrating how their 360-degree windscreen will work. The system will also include a pedestrian warning system and 'follow me' ghost car navigation, all through an advanced heads up display.
January 2015
Video & Audio Archives
December 2018 (6 articles)
November 2018 (8 articles)
October 2018 (8 articles)
September 2018 (11 articles)
August 2018 (10 articles)
July 2018 (8 articles)
June 2018 (3 articles)
May 2018 (7 articles)
April 2018 (6 articles)
March 2018 (10 articles)
February 2018 (6 articles)
January 2018 (5 articles)
December 2017 (8 articles)
November 2017 (11 articles)
October 2017 (10 articles)
September 2017 (5 articles)
August 2017 (7 articles)
July 2017 (8 articles)
June 2017 (12 articles)
May 2017 (7 articles)
April 2017 (7 articles)
March 2017 (11 articles)
February 2017 (7 articles)
January 2017 (5 articles)
December 2016 (6 articles)
November 2016 (7 articles)
October 2016 (8 articles)
September 2016 (8 articles)
August 2016 (7 articles)
July 2016 (7 articles)
June 2016 (7 articles)
May 2016 (9 articles)
April 2016 (9 articles)
March 2016 (11 articles)
February 2016 (8 articles)
January 2016 (5 articles)
December 2015 (6 articles)
November 2015 (8 articles)
October 2015 (11 articles)
September 2015 (8 articles)
August 2015 (8 articles)
July 2015 (7 articles)
June 2015 (8 articles)
May 2015 (6 articles)
April 2015 (17 articles)
March 2015 (6 articles)
February 2015 (7 articles)
January 2015 (6 articles)
Festive Fun
(5 articles)