The future sound of our roads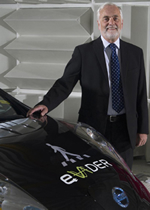 Although electric vehicles (EVs) are known to have a whole host of benefits for individuals and cities alike, one of the oft-cited drawbacks is that their quiet movement can be dangerous to pedestrians. Nissan already have road sounds built into their Leaf models. Now they have taken this technology one stage further by fitting a demonstration car with pedestrian-detecting technology, which triggers a new warning sound to be 'beamed' directionally at the pedestrian to warn them, and only them, of the approaching vehicle. "Our objective has been to find an optimum balance between ensuring the cars are detectable, whilst retaining the reduction in noise pollution, which is one of the great benefits that our EVs offer, " says e-VADER project leader David Quinn (pictured). click here.
August 2015
Sneak preview of ITS World Congress 2016 in Melbourne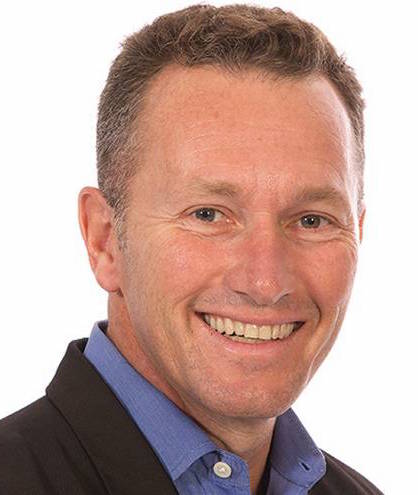 Click below to hear Bernie Wagenblast, of our associate webcaster Transportation Radio, chat with Rob Fitzpatrick, the director of Intelligent Transport Systems Australia (pictured), who reveals what attendees can expect from the ITS World Congress in Melbourne next year. Fitzpatrick points to the fact that, with 90% of its population already in urban areas, Australia is leading the way in smart transportation solutions within cities – and goes on to promise spring sunshine for congress attendees! click here.
August 2015
Working towards Vision Zero for all road users
This video gives and overview of the USDOT FHWA safety assessment day that looked particularly at the interaction between large trucks and bicycles, and how to make these situations less dangerous. For more transportation safety advances, don't forget to check out the latest edition of Vision Zero.
August 2015
Driving tour of University of Michigan's new autonomous vehicle test facility, Mcity
Jim Sayer, development director for Mcity, takes us for a drive around the world's first autonomous and connected vehicle test site, pointing out some of the features that will challenge vehicles and explaining the methodologies behind them.
August 2015
MIT develop new 'reinforcement learning' framework for autonomous cars
MIT develops new 'reinforcement learning' framework for autonomous cars It's one thing to program a car to drive itself, but if you can actually get the machine to learn and get better at the task, then you have an extremely useful, evolving system that can adapt to different road conditions, and get better and better the more it is used. That's exactly the kind of machine learning system the Aerospace Controls Lab at MIT has developed for this new lab test, following up from last week's video from MIT on autonomous steering systems
August 2015
How do self-driving cars steer themselves?
Steering a car seems like second nature to anyone who can drive. However, getting a computer to do the same isn't so simple, as this video from the Aerospace Controls Lab at MIT shows. It offers an excellent introduction to the system known as PID-control, which forms the basis for autonomous vehicle control.
August 2015
The car that can be parked by remote control
As a precursor to fully autonomous parking, new Mercedes E-class models, available in January 2016, will feature the option of remote parking via a smartphone app. This, and systems like it, mean that in the future it will be possible to fit more cars into the same car parking areas, transforming town and city planning.
August 2015
Pollution information goes hyper-local
A new partnership is using Google mapping vehicles and Aclima sensors is gathering data on local air-pollution levels. The ambition is to make such information available to individuals to help inform choices of city-street usage and open a dialog on ways to improve air quality in urban areas. click here.
August 2015
Video & Audio Archives
December 2018 (6 articles)
November 2018 (8 articles)
October 2018 (8 articles)
September 2018 (11 articles)
August 2018 (10 articles)
July 2018 (8 articles)
June 2018 (3 articles)
May 2018 (7 articles)
April 2018 (6 articles)
March 2018 (10 articles)
February 2018 (6 articles)
January 2018 (5 articles)
December 2017 (8 articles)
November 2017 (11 articles)
October 2017 (10 articles)
September 2017 (5 articles)
August 2017 (7 articles)
July 2017 (8 articles)
June 2017 (12 articles)
May 2017 (7 articles)
April 2017 (7 articles)
March 2017 (11 articles)
February 2017 (7 articles)
January 2017 (5 articles)
December 2016 (6 articles)
November 2016 (7 articles)
October 2016 (8 articles)
September 2016 (8 articles)
August 2016 (7 articles)
July 2016 (7 articles)
June 2016 (7 articles)
May 2016 (9 articles)
April 2016 (9 articles)
March 2016 (11 articles)
February 2016 (8 articles)
January 2016 (5 articles)
December 2015 (6 articles)
November 2015 (8 articles)
October 2015 (11 articles)
September 2015 (8 articles)
August 2015 (8 articles)
July 2015 (7 articles)
June 2015 (8 articles)
May 2015 (6 articles)
April 2015 (17 articles)
March 2015 (6 articles)
February 2015 (7 articles)
January 2015 (6 articles)
Festive Fun
(5 articles)