ITS California reaches out to Silicon Valley's key players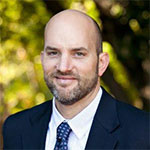 With less than a week to go till ITS California's Annual Meeting (which takes place September 21-23 at LAX Hilton) Bernie Wagenblast, of our associate webcaster Transportation Radio, caught up with Josh Peterman, the chairman of ITS California (pictured). In the clip below Peterman reveals how ITS California is now reaching out to tech companies like Google and Waze to bring them into the ITS community, and how a representative from Google will be giving a keynote address at the Annual Meeting. To hear the full interview, click here.
September 2015
EXCLUSIVE: ITS World Congress prepares to welcome space industry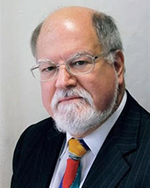 As the biggest event in the ITS calendar draws near (the World Congress begins in Bordeaux on October 5) we bring you the inside story on what to expect, from some of the key figures on the organizing committee. Below you'll find an audio extract from Traffic Technology Today deputy editor Lauren Dyson's chat with Eric Sampson CBE (pictured), a founding member of ERTICO - ITS Europe and one of its senior advisors. You'll hear Sampson is particularly excited about welcoming representatives from the space industry for the first time. This is just a taster of the full preview, which includes no less than 22 highlights to watch out for at the 22nd World Congress, and also features insights from ERTICO's Rasmus Lindholm and congress director Didier Gorteman. To read our full preview article, click here.
September 2015
Connected vehicles and data security
Connected vehicle sensors will create a huge amount of data. Gavin Kenny from IBM's security division takes a look at the security concerns associated with connected vehicles, and highlights the key issues vehicle manufacturers should focus on, in order to prevent cyber attacks and threats to private information.
September 2015
MnDOT demonstrates Rural Intersection Conflict Warning System
About 66% of fatal crashes occur on rural roads in the USA. Now Minnesota Department of Transportation is hoping to save lives with this new ITS deployment at high risk intersections. Traffic Technology International magazine will be looking at the subject of rural ITS in more depth in the forthcoming October/November edition. For more on this story, click here.
September 2015
ITS World Congress 2015: program run-through
For anyone wishing to plan their trip to the ITS World Congress in Bordeaux (October 5-9) in detail, this video of a webinar conducted by ERTICO - ITS Europe will make for useful viewing/listening. It gives a full overview of the program, explaining exactly how the week is planned, where and when to look for specific topics and sessions, and how to navigate the exhibition hall. For Traffic Technology International's specific highlights of the event, don't miss our preview feature: click here.
September 2015
The day a Jeep got hacked on the highway
Here's the full story, courtesy of Wired magazine, of the day one of their writers volunteered to have the Jeep he was driving hacked into. It has just been announced that the two men responsible for the cyber-attack, Charlie Miller and Chris Valasek, will now be joining Uber's Advanced Technologies Center. For more on this story, click here.
September 2015
How to make any trailer transparent
Hot on the tracks of their 'see through roof pillars' concept, JLR (Jaguar Land Rover) is developing a 'see-through trailer', which enables drivers to see exactly what is behind them, even when they are towing a large load. For more on this story, click here.
September 2015
ITS America celebrates 25 years
To mark its silver anniversary ITS America has released this short video taking a look back at its history, and also looking forward to what the future may hold.
September 2015
Video & Audio Archives
December 2018 (6 articles)
November 2018 (8 articles)
October 2018 (8 articles)
September 2018 (11 articles)
August 2018 (10 articles)
July 2018 (8 articles)
June 2018 (3 articles)
May 2018 (7 articles)
April 2018 (6 articles)
March 2018 (10 articles)
February 2018 (6 articles)
January 2018 (5 articles)
December 2017 (8 articles)
November 2017 (11 articles)
October 2017 (10 articles)
September 2017 (5 articles)
August 2017 (7 articles)
July 2017 (8 articles)
June 2017 (12 articles)
May 2017 (7 articles)
April 2017 (7 articles)
March 2017 (11 articles)
February 2017 (7 articles)
January 2017 (5 articles)
December 2016 (6 articles)
November 2016 (7 articles)
October 2016 (8 articles)
September 2016 (8 articles)
August 2016 (7 articles)
July 2016 (7 articles)
June 2016 (7 articles)
May 2016 (9 articles)
April 2016 (9 articles)
March 2016 (11 articles)
February 2016 (8 articles)
January 2016 (5 articles)
December 2015 (6 articles)
November 2015 (8 articles)
October 2015 (11 articles)
September 2015 (8 articles)
August 2015 (8 articles)
July 2015 (7 articles)
June 2015 (8 articles)
May 2015 (6 articles)
April 2015 (17 articles)
March 2015 (6 articles)
February 2015 (7 articles)
January 2015 (6 articles)
Festive Fun
(5 articles)