USDOT honors Champions of Change in transportation
USDOT has just published this video of the ceremony at the White House that honored eleven men and women for their extraordinary contributions to innovation in transportation. The individuals recognized were Atorod Azizimamini, Marilyn Bull, Habib Dagher, Nathaniel Ford, Peter Lagerwey, Robert Portiss, Olatunji Reed, Elaine Roberts, James Sayer, Kyle Wagenschutz and Carl Weimer.
November 2015
An intersection without traffic lights
This simulation shows how connected, autonomous vehicles might be able to safely negotiate an intersection without traffic lights – saving time and fuel. It is part of the Autonomous Intersection Management (AIM) project, from researchers at The University of Texas at Austin Computer Science Department, who have recently published a new paper entitled Autonomous Intersection Management for Semi-Autonomous Vehicles. To read it click here.
November 2015
The latest from pilots of Compass4D – the EU's V2X Cooperative ITS system
This new video from ERTICO – ITS Europe shows how the new Cooperative ITS (C-ITS) system Compass4D is being tested in Copenhagen, Verona and Bordeaux. The technology relies on on-board units in test vehicles, which communicate with signals and other road users using both DSRC and 3G/4G cellular technology. The services currently being trialled are Red Light Violation Warning, Road Hazard Warning and an Energy Efficient Intersection system. The full pilot extends across seven European cities and involves 334 vehicles.

November 2015
First automaker tests prototype self-driving car at Mcity
Since it opened back in July 2015, Mcity – the University of Michigan's dedicated autonomous vehicle test facility – has been busy assessing the limits of driverless-car technology. Now Ford has become the first automaker to test an autonomous vehicle on site. This video shows the trials underway. For more on this story click here.
November 2015
"EVERY mobility business model is ripe for disruption"
This new video, from the IESE Business School, summarises the ideas that were discussed by key industry players at its 30th Automotive Industry Meeting in Barcelona, Spain, last week (November 4-5). Looking forward to what the next 30 years might hold, speakers from some of the world's biggest auto manufacturers, as well as leading academics and consultants, discussed ever-closer integration of smartphones with vehicles, mobility-as-a-service and autonomous vehicles, and how these ideas will change our world.
November 2015
Live test of autonomous braking systems
The European New Car Assessment Programme (Euro NCAP), which gives safety ratings to all new cars, is introducing a new test focused on autonomous braking systems that aim to prevent collisions with pedestrians. This video shows the tests in action. The results will make it simpler for consumers and manufacturers to find out which systems work best. For more on this story click here.
November 2015
Traffic information gets its own audio-based social network
This new video, from ERTICO-ITS Europe, explains how the new, social VoiceInfo smartphone app allows drivers to exchange short voice messages with each other about current traffic conditions. The system also allows traffic managers to analyse and use this information and get their own messages out to drivers who are online. The system is enabled by the EU-wide mobility service platform Mobinet, which not only helps to ensure safety, but also means that VoiceInfo services can be coordinated across the EU.
November 2015
EXCLUSIVE: Connecting vehicles to infrastructure without DSRC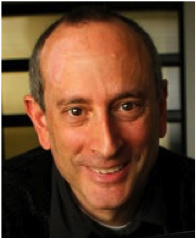 In an exclusive interview with Traffic Technology Today, introduced by Bernie Wagenblast, Matt Ginsberg, CEO of Connected Signals, talks about the future of DSRC in the connected vehicle world. His company's EnLighten app communicates signal timings to drivers via the 3G/4G cell phone network. Ginsberg explains how it works and discusses whether such a system could be viable for V2V applications and whether DSRC still has a future in V2I. To join the debate by entering our online poll simply click here.
November 2015
Video & Audio Archives
December 2018 (6 articles)
November 2018 (8 articles)
October 2018 (8 articles)
September 2018 (11 articles)
August 2018 (10 articles)
July 2018 (8 articles)
June 2018 (3 articles)
May 2018 (7 articles)
April 2018 (6 articles)
March 2018 (10 articles)
February 2018 (6 articles)
January 2018 (5 articles)
December 2017 (8 articles)
November 2017 (11 articles)
October 2017 (10 articles)
September 2017 (5 articles)
August 2017 (7 articles)
July 2017 (8 articles)
June 2017 (12 articles)
May 2017 (7 articles)
April 2017 (7 articles)
March 2017 (11 articles)
February 2017 (7 articles)
January 2017 (5 articles)
December 2016 (6 articles)
November 2016 (7 articles)
October 2016 (8 articles)
September 2016 (8 articles)
August 2016 (7 articles)
July 2016 (7 articles)
June 2016 (7 articles)
May 2016 (9 articles)
April 2016 (9 articles)
March 2016 (11 articles)
February 2016 (8 articles)
January 2016 (5 articles)
December 2015 (6 articles)
November 2015 (8 articles)
October 2015 (11 articles)
September 2015 (8 articles)
August 2015 (8 articles)
July 2015 (7 articles)
June 2015 (8 articles)
May 2015 (6 articles)
April 2015 (17 articles)
March 2015 (6 articles)
February 2015 (7 articles)
January 2015 (6 articles)
Festive Fun
(5 articles)