Highly personalized traveler information system to be delivered for I-90 and I-94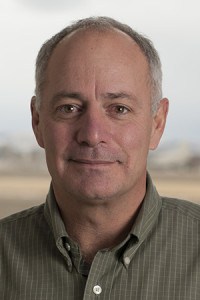 In a chat with Bernie Wagenblast, of our associate webcaster Transportation Radio, Steve Albert, director of the Western Transportation Institute (pictured), has revealed that a new level of personalization is currently being planned for travel information on I-90 and I-94. The routes, which stretch right across the northwestern states of the USA, are known as the North/West Passage, and already have their own dedicated, cross-state, real-time traffic information website roadstosafediscovery.com. Now, Albert reveals, a mobile app for smart devices is being developed, which will allow regular users of the route to upload a profile that will enable personalized information to be sent to them as and when it becomes available. For a clip from the interview click below. And for the full-length version, plus more exclusive content from Transportation Radio click here.
December 2015
Caltrans tests all-new pedestrian crosswalk system, to reduce conflict with right-turning vehicles
In the USA, cars can turn right on a red signal. This helps with traffic flow, but can compromise safety if pedestrians are attempting to cross the junction at the same time. Now Caltrans senior transportation engineer Rob Stinger has come up with a solution: a yellow border of LED lights that appears around "Walk/Don't Walk" signals, which alerts drivers that a pedestrian has pressed the button on the crossing and is waiting to cross. This video has more on how the Yellow Pedestrian Border (YPB) works.
December 2015
Full demonstration of Ford's Traffic Jam Assist
Ford Europe have recently released this video of their Traffic Jam Assist system being tested on public roads. The auto manufacturer promises the technology will soon be available in production vehicles. Activated at the push of a button when a traffic jam is encountered, Traffic Jam Assist identifies the position of vehicles in front using a grille-mounted radar, and the location of lane markings using a front-facing camera behind the windscreen. For more on this story click here.
December 2015
"We have a moral obligation to build cars that don't crash"
In this TEDx talk at Jacksonville University, Jim Barbaresso, the national practice leader for intelligent transportation systems at HNTB Corporation, explains how driverless and connected vehicle technologies will save the lives of a million people each year
December 2015
Is this how autonomous vehicles will 'talk' to pedestrians?
As part of a masters thesis in industrial design engineering, Victor Malmsten Lundgren and Tobias Lagström have developed this easy-to-understand system of lights that could be attached to any self-driving car in order to indicate its intentions to pedestrians. With backing from research group Swedish ICT, and in collaboration with Autoliv AB, Volvo Cars, Volvo Group, SAFER and Scania, the system is intended to improve safety in a world where whoever is in the driving seat of is not in full control of that vehicle at all times. Learn about the latest autonomous-vehicle research from the industry's leading experts at the Autonomous Vehicle Test & Development Symposium 2016. To book your delegate pass click here.
December 2015
Why ITS and social media are essential to modern public transit systems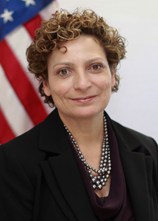 Transportation Radio's Bernie Wagenblast spoke to New Jersey Transit executive director Ronnie Hakim recently about the importance of smart technologies - from realtime information to social media - in creating a modern and effective public transit systems. Click below to listen to the interview. And for more exclusive content from Transportation Radio click here.
December 2015
Video & Audio Archives
November 2018 (3 articles)
October 2018 (8 articles)
September 2018 (11 articles)
August 2018 (10 articles)
July 2018 (8 articles)
June 2018 (3 articles)
May 2018 (7 articles)
April 2018 (6 articles)
March 2018 (10 articles)
February 2018 (6 articles)
January 2018 (5 articles)
December 2017 (8 articles)
November 2017 (11 articles)
October 2017 (10 articles)
September 2017 (5 articles)
August 2017 (7 articles)
July 2017 (8 articles)
June 2017 (12 articles)
May 2017 (7 articles)
April 2017 (7 articles)
March 2017 (11 articles)
February 2017 (7 articles)
January 2017 (5 articles)
December 2016 (6 articles)
November 2016 (7 articles)
October 2016 (8 articles)
September 2016 (8 articles)
August 2016 (7 articles)
July 2016 (7 articles)
June 2016 (7 articles)
May 2016 (9 articles)
April 2016 (9 articles)
March 2016 (11 articles)
February 2016 (8 articles)
January 2016 (5 articles)
December 2015 (6 articles)
November 2015 (8 articles)
October 2015 (11 articles)
September 2015 (8 articles)
August 2015 (8 articles)
July 2015 (7 articles)
June 2015 (8 articles)
May 2015 (6 articles)
April 2015 (17 articles)
March 2015 (6 articles)
February 2015 (7 articles)
January 2015 (6 articles)
Festive Fun
(5 articles)