Volvo push for cooperation from road authorities and academics on autonomous vehicles
This week (ends April 29), Swedish car manufacturer Volvo announced that it will be undertaking large-scale autonomous vehicle trials in the UK in 2017. The company believes that such technology will help to solve some of the key challenges facing road transportation today, by expanding capacity, improving safety and reducing pollution. However, as this video confirms, Volvo doesn't anticipate achieving these aims without cooperation from transportation agencies and academics, particularly when it comes to setting unified international standards for such vehicles. For more on Volvo's plans in the UK read our full report, just click here.
April 2016
Four Caltrans employees receive Medal of Valor
Four employees of California's Department of Transportation (Caltrans) have received the state governor's Medal of Valor – the highest recognition that can be bestowed upon an employee in the state of California – for heroic acts they have performed in the line of duty. Their actions highlight the continuing need for the public to be aware of safety issues in transportation.
April 2016
City transportation authorities must position bike share schemes more fairly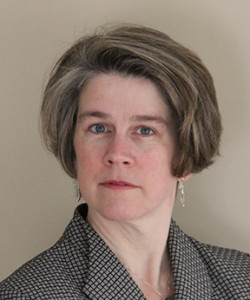 Bernie Wagenblast, of our associate webcaster Transportation Radio, recently spoke to Dr Lisa Aultman-Hall (pictured), professor of civil engineering at the University of Vermont, in connection with her work for Vermont's Transportation Research Center (TRC). During the course of the conversation Aultman-Hall revealed details of a new piece of research that used a geographic information system (GIS) to establish that bike share schemes are not always installed in locations that enable easy access for all. It's a new finding that many authorities will wish to address as these schemes continue to expand. To hear more about this click the play button below. Or for the full interview, which also features Dr Glenn McRae, associate director of the TRC, plus more from Transportation Radio click here.
April 2016
Autonomous car running in complete darkness has significant implications for traffic management
If an autonomous vehicle can function safely in complete darkness, what does it mean for the future of traffic management? It has implications for everything from road markings (which could be done away with) to enforcement (all types of which will need to also function in pitch black in order to catch autonomous evaders). If you think safe running without any lights sounds farfetched, check out this video that shows a team from Ford testing an autonomous Ford Fusion in Arizona, USA, in complete darkness. In the night's pitch black conditions, the car is able to drive itself using lidar and 3D maps. To read our full report on Ford's test, click here.
April 2016
How will driverless cars affect the insurance industry?
Often debate surrounding autonomous vehicles loses site of the fact that the most compelling reason for them is to save lives. Kenny Leitch, global telematics director at RSA Insurance, focuses on the hard facts surrounding safety, and shares his thoughts on how the insurance industry needs to prepare for a potentially dramatic reduction in the risks associated with road travel.
April 2016
University researchers demonstrate car that is both self-driving and connected at Intertraffic
A team from Fontys University of Applied Sciences and Eindhoven University of Technology, also known as the 'ATeam', have been showcasing one of their latest projects at Intertraffic Amsterdam. Their autonomous Toyota Prius, which also boasts connected vehicle technologies such as a wifi-enabling modem, highlights the need for autonomous vehicles being able to communicate with each other. Their demonstration shows that combining autonomous and connected technologies is not only a natural progression for the development of vehicles, but an achievable goal for car manufacturers in the future.
April 2016
Infrastructure technology begins a new era at Intertraffic Amsterdam
Infrastructure technology is now smarter than ever, thanks to the development of connected vehicles and the need for it to be able to communicate with them. This video shows some of the latest innovations in the infrastructure industry being showcased at Intertraffic Amsterdam.
April 2016
Intertraffic Amsterdam marks the finish line for the European Truck Platooning Challenge
The European Truck Platooning Challenge has arrived safely at Intertraffic Amsterdam, its final stop. This video shows the Challenge organizers speaking this morning (7 April) about the success of the event and how it has helped to demonstrate what truck driving will look like in the near future. The platoons started their journeys from various points across Europe and travelled with a human driving the lead truck in each platoon, while the ones behind followed autonomously using connected vehicle technologies. Yesterday the platoons reached Rotterdam in the Netherlands before arriving at Amsterdam RAI, the home of Intertraffic Amsterdam, last night.

April 2016
European Truck Platooning Challenge arrives in Rotterdam
This 'as live' video shows the truck platoons taking part in the European Truck Platooning Challenge, approaching and arriving in Rotterdam earlier today (6 April). An excited crowd greets the trucks, eager to witness history being made. Tonight, the platoons are expected to reach their final destination, Intertraffic Amsterdam, which is taking place from April 5-8 at Amsterdam RAI. For our full report click here.
April 2016
Video & Audio Archives
December 2018 (6 articles)
November 2018 (8 articles)
October 2018 (8 articles)
September 2018 (11 articles)
August 2018 (10 articles)
July 2018 (8 articles)
June 2018 (3 articles)
May 2018 (7 articles)
April 2018 (6 articles)
March 2018 (10 articles)
February 2018 (6 articles)
January 2018 (5 articles)
December 2017 (8 articles)
November 2017 (11 articles)
October 2017 (10 articles)
September 2017 (5 articles)
August 2017 (7 articles)
July 2017 (8 articles)
June 2017 (12 articles)
May 2017 (7 articles)
April 2017 (7 articles)
March 2017 (11 articles)
February 2017 (7 articles)
January 2017 (5 articles)
December 2016 (6 articles)
November 2016 (7 articles)
October 2016 (8 articles)
September 2016 (8 articles)
August 2016 (7 articles)
July 2016 (7 articles)
June 2016 (7 articles)
May 2016 (9 articles)
April 2016 (9 articles)
March 2016 (11 articles)
February 2016 (8 articles)
January 2016 (5 articles)
December 2015 (6 articles)
November 2015 (8 articles)
October 2015 (11 articles)
September 2015 (8 articles)
August 2015 (8 articles)
July 2015 (7 articles)
June 2015 (8 articles)
May 2015 (6 articles)
April 2015 (17 articles)
March 2015 (6 articles)
February 2015 (7 articles)
January 2015 (6 articles)
Festive Fun
(5 articles)