Localizing ground-penetrating radar helps autonomous vehicles to stay in lane without the use of road markings
When the ground – including road markings – is covered in snow, how can autonomous vehicles stay in-lane? The MIT Lincoln Laboratory has developed a LGPR (localizing ground-penetrating radar) tool to complement other technologies used by autonomous vehicles (including GPS, LiDar, cameras and existing maps), which help them to continuously position themselves on roads and in lanes. With this new technology, autonomous vehicles will be able to drive more safely among other traffic in situations where road markings are absent or not visible, such as in the dark, in fog and in snow.
June 2016
ITS Australia CEO highlights potential to reach new markets at World Congress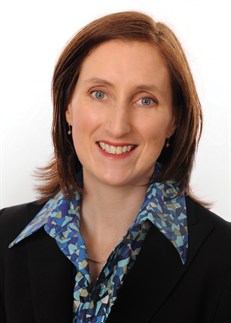 Meeting likeminded ITS and transportation professionals from across the globe, experiencing the latest Australian ITS and infrastructure, and seeing vehicle demonstrations at the Melbourne Grand Prix Circuit, are just three of many things that delegates attending the ITS World Congress can look forward to. Susan Harris, CEO of ITS Australia, gives Bernie Wagenblast, of Transportation Radio, a preview of what is to be expected from the 23rd event of its kind, which is taking place in Melbourne, Australia from October 10–14, 2016. For more from Transportation Radio click here.
June 2016
Dutch project using connected vehicles to fight shockwave jams
The TNO research center, based in The Netherlands, has just announced that it is launching a project to attempt to eradicate 'shockwave' jams, through the use of connected vehicle technologies.
June 2016
New TomTom Localization Demonstrator is set to improve autonomous vehicle maneuvers positioning in lanes
TomTom has announced the launch of its Localization Demonstrator, a new demonstration device that uses its HD Map and RoadDNA technology to provide lane-level localization of a vehicle, shown in this video. The technology is set to improve the precision and safety of autonomous vehicles – and surrounding traffic – by enabling them to plan maneuvers, even when travelling at high speeds. To read our full report on TomTom's Localization Demonstrator click here.
June 2016
ITS European Congress Day 3: First ever Mayors' Summit and a look ahead
Highlights of the third day at the ITS European Congress in Glasgow, Scotland, include a look at the first ever Mayors' Summit, with ERTICO's Hermann Meyer, and a look ahead to future ITS events, including this October's ITS World Congress in Melbourne, with ITS Australia's Susan Harris.
June 2016
ITS European Congress Day 2: Interaction with maritime industry and debate with young professionals
This video picks just a few highlights of the second day of the ITS European Congress, which is taking place this week (June 6-9) in Glasgow, Scotland, including a demonstration of a connected V2I traffic-signal prediction system, plus the latest in real-time traffic management and incident detection. It also highlights new interactions with the maritime industry and a greater involvement of young professionals with the event.
June 2016
ITS European Congress Day 1: Connected vehicles high on agenda
The 11th ITS European Congress opened in Glasgow, Scotland, on Monday (June 6, 2016). The first plenary session focused on connected and autonomous vehicles, and representatives from the European Commission welcomed the timing of the event as a C-ITS Masterplan is due for the EU before the end of the year. This video focuses on these and other highlights of the first day.
June 2016
Video & Audio Archives
December 2018 (6 articles)
November 2018 (8 articles)
October 2018 (8 articles)
September 2018 (11 articles)
August 2018 (10 articles)
July 2018 (8 articles)
June 2018 (3 articles)
May 2018 (7 articles)
April 2018 (6 articles)
March 2018 (10 articles)
February 2018 (6 articles)
January 2018 (5 articles)
December 2017 (8 articles)
November 2017 (11 articles)
October 2017 (10 articles)
September 2017 (5 articles)
August 2017 (7 articles)
July 2017 (8 articles)
June 2017 (12 articles)
May 2017 (7 articles)
April 2017 (7 articles)
March 2017 (11 articles)
February 2017 (7 articles)
January 2017 (5 articles)
December 2016 (6 articles)
November 2016 (7 articles)
October 2016 (8 articles)
September 2016 (8 articles)
August 2016 (7 articles)
July 2016 (7 articles)
June 2016 (7 articles)
May 2016 (9 articles)
April 2016 (9 articles)
March 2016 (11 articles)
February 2016 (8 articles)
January 2016 (5 articles)
December 2015 (6 articles)
November 2015 (8 articles)
October 2015 (11 articles)
September 2015 (8 articles)
August 2015 (8 articles)
July 2015 (7 articles)
June 2015 (8 articles)
May 2015 (6 articles)
April 2015 (17 articles)
March 2015 (6 articles)
February 2015 (7 articles)
January 2015 (6 articles)
Festive Fun
(5 articles)