New Jersey Turnpike Authority plans deployment of new traffic technology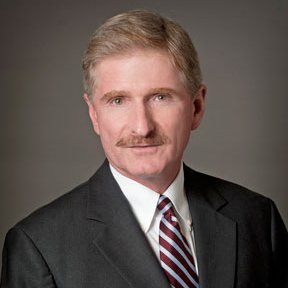 In this extract from an interview with Bernie Wagenblast at Transportation Radio, Barry Pelletteri (pictured), CIO for the New Jersey Turnpike Authority, reveals some of the new traffic technology that is being planned for deployment on the Garden State Parkway and New Jersey Turnpike, including the upgrading of digital signs, cameras and weather stations. He also discusses how traffic data can best be used to enhance working practices. Just click play for the extract. To hear the full interview click here.
November 2016
Diverging diamond interchange set to improve safety and traffic flow in Washington State
Washington State Department of Transportation will start the construction of the state's first diverging diamond interchange (DDI) in early 2018. Cost effective DDI's have been shown to smoothly move traffic through busy intersections and reduce congestion. They also lower the the number of potential conflict points from 26 to 14 and reduce collisions by 50%, ultimately improving safety for road users. These new road layouts are gaining in popularity, so traffic managers around the world need to be increasingly aware of how they work.
November 2016
Ford demonstrates new 'wrong way alert' technology
Traffic managers could soon have help dealing with one of the most dangerous incidents on any road, thanks to Ford's 'wrong way alert' technology, which is currently in research stages. The system uses a windscreen-mounted camera to identify 'no entry' and 'wrong way' traffic signs, and it then displays a warning to the driver before they become a risk to themselves and other road users. 'Wrong way alert' systems like Ford's have the potential to significantly improve road safety by reducing the number of incidents caused by wrong way drivers
November 2016
Oregon DOT abandons traffic signals at some intersections to improve safety
With intersections accounting for 25% of all traffic fatalities in the US, some state DOTs are looking to implement safer measures at major road junctions. Oregon DOT is improving safety for road users at high-risk intersections by implementing roundabouts, which are proven to increase the safety and efficiency of intersections, as well as the traffic flow. Unlike some busy signalized intersections, roundabouts can be used by all types of traffic, including freight vehicles and vulnerable road users (cyclists and pedestrians).
November 2016
Ford demonstrates V2V and V2I technology in Autodrive trial
Using two Mondeo hybrid models, car giant Ford is researching vehicle-to-vehicle (V2V) technology that enables the vehicle to automatically stop when confronted with an obstacle such as another vehicle braking suddenly up ahead, and vehicle-to-infrastructure (V2I) technology that notifies the driver of the best speed to travel at if they want 'ride the green wave' at traffic signals. The research is part of Ford's UK Autodrive trial – the country's largest connected car trial.
November 2016
CDOT aims to have 1.2m connected vehicles on its roads by 2025
As part of its RoadX initiative, Colorado DOT (CDOT) is investing in connected technologies to maximise the potential of the state's transportation data and infrastructure. With RoadX, CDOT could see road accidents reduced by 80%, the capacity of the state's highways quadrupled, and 1.2m connected vehicles on its roads by 2025. For RoadX, CDOT has partnered with Panasonic, who are installing smart transportation technology around the state as foundations for its connected future.
November 2016
How Minnesota DOT is using data to make local roads safer
Minnesota DOT is using the FHWA's new data-driven safety analysis techniques to make its local roads safer. With new software it is able to identify 'at risk' areas on its local road network that would previously have gone unnoticed. Then it can deploy relatively low-cost improvements that are proven to have dramatic effects on improving safety, thereby ultimately also saving money and keeping Minnesota's roads running more reliably.
November 2016
Video & Audio Archives
November 2018 (4 articles)
October 2018 (8 articles)
September 2018 (11 articles)
August 2018 (10 articles)
July 2018 (8 articles)
June 2018 (3 articles)
May 2018 (7 articles)
April 2018 (6 articles)
March 2018 (10 articles)
February 2018 (6 articles)
January 2018 (5 articles)
December 2017 (8 articles)
November 2017 (11 articles)
October 2017 (10 articles)
September 2017 (5 articles)
August 2017 (7 articles)
July 2017 (8 articles)
June 2017 (12 articles)
May 2017 (7 articles)
April 2017 (7 articles)
March 2017 (11 articles)
February 2017 (7 articles)
January 2017 (5 articles)
December 2016 (6 articles)
November 2016 (7 articles)
October 2016 (8 articles)
September 2016 (8 articles)
August 2016 (7 articles)
July 2016 (7 articles)
June 2016 (7 articles)
May 2016 (9 articles)
April 2016 (9 articles)
March 2016 (11 articles)
February 2016 (8 articles)
January 2016 (5 articles)
December 2015 (6 articles)
November 2015 (8 articles)
October 2015 (11 articles)
September 2015 (8 articles)
August 2015 (8 articles)
July 2015 (7 articles)
June 2015 (8 articles)
May 2015 (6 articles)
April 2015 (17 articles)
March 2015 (6 articles)
February 2015 (7 articles)
January 2015 (6 articles)
Festive Fun
(5 articles)