Kirk Steudle shares his views on managing Mobility as a Service (MaaS)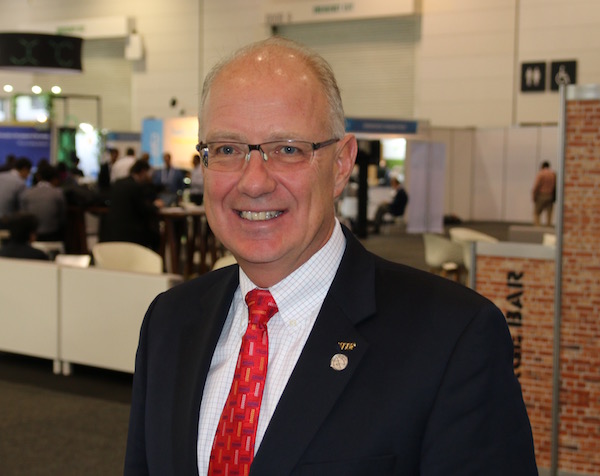 In this exclusive clip from our recent interview with Kirk Steudle, director of Michigan DOT, he discusses how government agencies can ensure that the benefits of new MaaS innovations are maximized, allowing members of the all members of the public – not only those that have the financial means – to benefit from the it To read our full interview with Steudle, in Traffic Technology International magazine (January 2017), click here.
December 2016
'4D modelling' speeds up UK motorway conversion project
Balfour Beatty Vinci, the joint venture working on the conversion of the M5 Junctions 4a to 6 smart motorway project on behalf of Highways England, has significantly sped up the project progress with the use of a '4D modelling' tool, which enables construction teams to visualise the project at every stage. Thanks to the modelling tool, disruption to surrounding traffic was shortened, because workers were able to complete the motorway conversion in a shorter time period. To read our full report on the 4D modelling tool click here.
December 2016
Audi launches built-in V2I Traffic Light Information system
Audi is the first vehicle manufacturer in the USA to launch built-in vehicle-to-infrastructure (V2I) technology in its cars (all A4, Q7 and Allroad models manufactured after June 1, 2016). This video shows its Traffic Light Information (TLI) system, debuted this month in Las Vegas, Nevada, which enables system-fitted cars to communicate with infrastructure in select cities and metropolitan areas across the USA. To read our full report on the launch of TLI, click here.
December 2016
Ohio DOT announce US$15m investment in smart mobility corridor
Ohio DOT director Jerry Wray and state governor John Kasich have together announced a US$15m investment in a smart mobility corridor that will run along a 35 mile stretch of US 33 in between Dublin and East Liberty. The corridor will be used as a proving ground for connected and autonomous vehicles. Autonomous truck company Otto are already involved with the project. This video from ODOT explains more.
December 2016
Executive director of Mississippi DOT reveals how the latest traffic technology is used in her state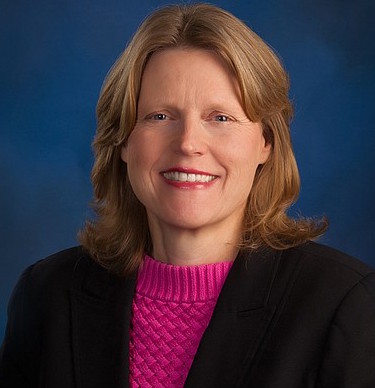 Bernie Wagenblast, of our associate webcaster Transportation Radio, recently caught up with Melinda McGrath (pictured), executive director of Mississippi Department of Transportation. They discussed everything from the unique challenges facing transportation operators in rural states, to how droughts can effect pavement condition, and how DOTs should be preparing for autonomous vehicles. In this excerpt (just click 'play' below) McGrath outlines the ITS currently in use in Mississippi. To hear the full interview just click here.
December 2016
Connected technology enables traffic managers to improve transit services
Société de transport de Laval (STL), the public transport operator in the Canadian city of Laval has embarked on a major program that will allow traffic managers to improve traffic flow and congestion, and enhance transit services, using connected technology. V2V and V2I technology will be implemented on 227 intersections, 319 buses and 39 paratransit vehicles, and a 'transit signal priority system' will enable prioritized passage for buses at intersections, with further prioritization for buses carrying more passengers. The program, outlined in this video, demonstrates the versatility and usefulness of connected technology in traffic management. click here.
December 2016
Video & Audio Archives
December 2018 (6 articles)
November 2018 (8 articles)
October 2018 (8 articles)
September 2018 (11 articles)
August 2018 (10 articles)
July 2018 (8 articles)
June 2018 (3 articles)
May 2018 (7 articles)
April 2018 (6 articles)
March 2018 (10 articles)
February 2018 (6 articles)
January 2018 (5 articles)
December 2017 (8 articles)
November 2017 (11 articles)
October 2017 (10 articles)
September 2017 (5 articles)
August 2017 (7 articles)
July 2017 (8 articles)
June 2017 (12 articles)
May 2017 (7 articles)
April 2017 (7 articles)
March 2017 (11 articles)
February 2017 (7 articles)
January 2017 (5 articles)
December 2016 (6 articles)
November 2016 (7 articles)
October 2016 (8 articles)
September 2016 (8 articles)
August 2016 (7 articles)
July 2016 (7 articles)
June 2016 (7 articles)
May 2016 (9 articles)
April 2016 (9 articles)
March 2016 (11 articles)
February 2016 (8 articles)
January 2016 (5 articles)
December 2015 (6 articles)
November 2015 (8 articles)
October 2015 (11 articles)
September 2015 (8 articles)
August 2015 (8 articles)
July 2015 (7 articles)
June 2015 (8 articles)
May 2015 (6 articles)
April 2015 (17 articles)
March 2015 (6 articles)
February 2015 (7 articles)
January 2015 (6 articles)
Festive Fun
(5 articles)