Peak-hours ITS increases vehicle capacity in Castle Rock, Colorado
From this month, drivers along Plum Creek Parkway heading toward I-25, in Castle Rock, Colorado, are to benefit from a new traffic management system that will reduce congestion during the road's busiest hours. VMS signs will designate lane assignments at certain times of the day. The technology is an example of how ITS can increase capacity on busy roads reducing the need for expensive road-building projects.
January 2017
Uber targets city authorities and traffic planners with its new data product: Movement
Uber has launched its new website, 'Movement', which provides traffic analyses and travel time data and is available for use by city authorities and planners. The website will offer access to traffic data that has been collected from Uber vehicles in more than 450 cities across the globe, and the information can be utilized by officials including traffic and road authorities looking to improve mobility in their cities – for example, by comparing short- or long-term traffic changes in certain areas over various periods of time. To read our full report on Uber Movement click here.
January 2017
ITS World Congress 2017 to be centered around a Smart Cities Pavilion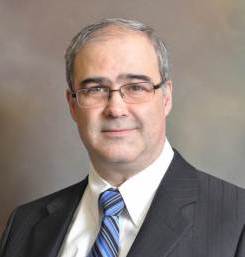 Bernie Wagenblast, of our associate webcaster Transportation Radio, recently caught up with Chris Philip, chairman and CEO of ITS Canada. In a wide-ranging discussion they touched on many subjects including the challenges facing ITS in extreme climates and the ongoing need for greater cooperation within the industry. On the subject of this year's ITS World Congress, which will be held in Montréal at the end of October, Philp as head of the organizing team, was able to reveal that smart cities will, for the first time, get their own dedicated area at the event. To hear more on this check out the clip below. And to hear the full interview along with other insightful discussions with industry leaders visit Transportation Radio, just click here.
January 2017
Caltrans improves roads with new automated warning system
Caltrans (California's Department of Transportation) has embarked on a new project that will enable road users to receive road and traffic updates in real time. By installing an automated warning system (AWS) – comprising inductive loops, roadside weather stations, visibility meters and, soon, Bluetooth detectors too – onto state highways, data from roads can be collected and information such as weather reports, incidents, traffic delays and roadworks, can be relayed to drivers via variable message signs and a Caltrans mapping app. Caltrans' new AWS will help enable drivers to make better decisions when planning their journeys, ultimately helping them to avoid congested areas and drive on safer routes.
January 2017
Autonomous parking moves closer to real-world deployment in London
London's GATEway autonomous vehicle testing project is demonstrating how driverless and remote parking systems can be particularly beneficial to disabled drivers. Such systems could also one day enable parking spaces to be made much smaller as passengers will exit the vehicle at their destination of choice, rather than in a parking garage.
January 2017
Video & Audio Archives
December 2018 (4 articles)
November 2018 (8 articles)
October 2018 (8 articles)
September 2018 (11 articles)
August 2018 (10 articles)
July 2018 (8 articles)
June 2018 (3 articles)
May 2018 (7 articles)
April 2018 (6 articles)
March 2018 (10 articles)
February 2018 (6 articles)
January 2018 (5 articles)
December 2017 (8 articles)
November 2017 (11 articles)
October 2017 (10 articles)
September 2017 (5 articles)
August 2017 (7 articles)
July 2017 (8 articles)
June 2017 (12 articles)
May 2017 (7 articles)
April 2017 (7 articles)
March 2017 (11 articles)
February 2017 (7 articles)
January 2017 (5 articles)
December 2016 (6 articles)
November 2016 (7 articles)
October 2016 (8 articles)
September 2016 (8 articles)
August 2016 (7 articles)
July 2016 (7 articles)
June 2016 (7 articles)
May 2016 (9 articles)
April 2016 (9 articles)
March 2016 (11 articles)
February 2016 (8 articles)
January 2016 (5 articles)
December 2015 (6 articles)
November 2015 (8 articles)
October 2015 (11 articles)
September 2015 (8 articles)
August 2015 (8 articles)
July 2015 (7 articles)
June 2015 (8 articles)
May 2015 (6 articles)
April 2015 (17 articles)
March 2015 (6 articles)
February 2015 (7 articles)
January 2015 (6 articles)
Festive Fun
(5 articles)