Why automation isn't a panacea for transportation problems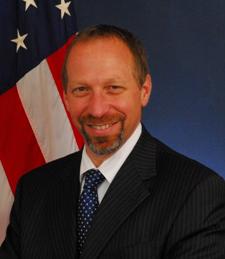 In a recent ITE Talks chat, sponsored by the Institute for Transportation Engineers, Peter Rogoff, CEO for Sound Transit, spoke to Bernie Wagenblast about the challenges facing public transportation in the 21st Century. Sound Transit is the public transit agency of the Seattle metropolitan area, Washington state, but Rogoff is looking far beyond traditional bus and train 'silos'. In the excerpt below he talks about how the challenges are now to make transportation multi modal, integrate automated systems, and propagate them sufficiently for traffic managers to reap the full benefits. To hear the full interview plus more from ITE Talks and Transportation Radio click here.
March 2017
WSDOT makes simple traffic signal reconfigurations in order to improve traffic flow
This video shows how Washington State department of transportation (WSDOT) plans to significantly reduce congestion at intersections on SR 9 in the Clearview area, by simply reconfiguring its traffic signals. Signals at the 164th Street Southeast will provide more green light time to Northbound drivers and as a result, Eastbound and westbound drivers will be able to travel simultaneously through the intersection instead of each side taking its own turn. In addition, a flashing yellow arrow will be added to the existing traffic signals for left turns. This change will reduce the backlog of cars waiting to turn left at SR 9 intersections. The project, which commences next month (April 2017) demonstrates how traffic managers can better utilize existing traffic systems to cost effectively manage congestion.
March 2017
Will autonomous vehicles support or restrict Mobility as a Service?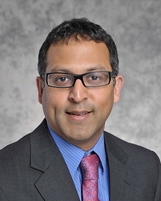 Reuben Sarkar, the US department of energy's (DOE) deputy assistant secretary for transportation spoke to Bernie Wagenblast in an ITE Talks Transportation track recently, sponsored by the Institute of Transportation Engineers (ITE). In this clip, Sarkar outlines the DOE's take on whether autonomous vehicles will support or restrict Mobility-as-a-Service plans and how the technology will affect national energy consumption levels. To hear the full interview and others from Transportation Radio click here.
March 2017
Inside the American Center for Mobility
In this short clip, the American Center for Mobility CEO, John Maddox, explains the purpose of the new proving ground in Michigan, Detroit, that President Donald Trump visited on March 15. For more information click here.
March 2017
A simulation of the American Center for Mobility test facilities
The American Center for Mobility (ACM) is a 335-acre facility at Willow Run, MI, for testing, verification and certification of connected and automated vehicles. This next-generation test track has been modeled in the highly automated driving and ADAS simulation platform PreScan, as shown during the video. The test track - just like the PreScan software model - contains various traffic scenarios and road furniture to test and validate connected and automated vehicles under various circumstances.
March 2017
CEO of Massachusetts DOT talks about her state's ambitious all-electronic tolling project
Stephanie Pollack, secretary and CEO of Mass DOT, explains why her department decided to take the risk of converting the entire length of the Massachusetts Turnpike to all-electronic tolling in one go. The DOT was able manage the tearing up every toll booth, and replacement with an overhead gantries, in just 21 days – a feat which required managing 23 workzones simultaneously. The pay-off was that the benefits of free-flowing traffic, including faster journey times, enhanced safety and more efficient fuel use, were felt in full as soon as the project was completed, boosting Mass DOT's reputation as an innovative and effective transportation service provider.
March 2017
Highways England's proposed tunnel for A303 near Stonehenge
In a bid to reduce rubber necking traffic congestion near to Stonehenge, Highways England has proposed a tunnel replacing the stretch of the A303 that runs alongside the prehistoric site.
March 2017
EXCLUSIVE: ITS increasingly important for the Institute of Highway Engineers (IHE)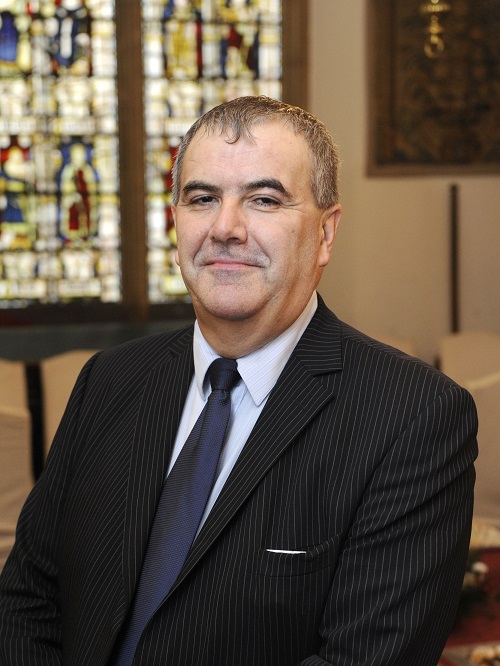 The Institute of Highway Engineers chief executive, Richard Hayes, was in the company of Traffic Technology Today's Tom Stone recently. In the short clip, Hayes speaks on the growing importance of ITS in the work of IHE members and highlights some of the hidden factors that need to be considered when introducing new traffic management technology. To read the full interview in the February/March 2017 edition of Traffic Technology International magazine click here.
March 2017
AASHTO Washington Briefing 2017 focuses on Trump's infrastructure plans
This week (ends March 3) US state highway chiefs are gathered in Washington for the AASHTO (American Association of State Highway and Transportation Officials) 2017 annual briefing. Here, executive director Bud Wright gives an overview of proceedings, which are certain to be more relevant than ever this year, with infrastructure firmly at the forefront of the political agenda in the Trump administration. For videos of each of the key speakers from the event you can visit AASHTO's YouTube channel, just click here.
March 2017
UK's Culham Science Center to become major autonomous vehicle testbed
After several months of trialing autonomous technologies at Culham Science Center, in Oxfordshire in the UK, Amey and partners race (part of the UK Atomic Energy Authority, conducting R&D in the field of robotics and autonomous systems), Oxbotica, Siemens, and Westbourne Communications, are now planning for it to become a major test site for driverless cars. This video shows how the proposed testbed is set to look. To read a full report on research findings into the UK public's perceptions of driverless cars and plans for the testbed
click here.
March 2017
Nevada DOT using drones to assess road damage
Following severe flooding in January 2017 engineers from Nevada DOT are using drones to assess the damage on state route 446, Sutcliffe Highway, which runs alongside Pyramid Lake in the north of the state. The technology is ideal because it improves safety, cuts costs and is able to collect large amounts of accurate data.
March 2017
Video & Audio Archives
November 2018 (4 articles)
October 2018 (8 articles)
September 2018 (11 articles)
August 2018 (10 articles)
July 2018 (8 articles)
June 2018 (3 articles)
May 2018 (7 articles)
April 2018 (6 articles)
March 2018 (10 articles)
February 2018 (6 articles)
January 2018 (5 articles)
December 2017 (8 articles)
November 2017 (11 articles)
October 2017 (10 articles)
September 2017 (5 articles)
August 2017 (7 articles)
July 2017 (8 articles)
June 2017 (12 articles)
May 2017 (7 articles)
April 2017 (7 articles)
March 2017 (11 articles)
February 2017 (7 articles)
January 2017 (5 articles)
December 2016 (6 articles)
November 2016 (7 articles)
October 2016 (8 articles)
September 2016 (8 articles)
August 2016 (7 articles)
July 2016 (7 articles)
June 2016 (7 articles)
May 2016 (9 articles)
April 2016 (9 articles)
March 2016 (11 articles)
February 2016 (8 articles)
January 2016 (5 articles)
December 2015 (6 articles)
November 2015 (8 articles)
October 2015 (11 articles)
September 2015 (8 articles)
August 2015 (8 articles)
July 2015 (7 articles)
June 2015 (8 articles)
May 2015 (6 articles)
April 2015 (17 articles)
March 2015 (6 articles)
February 2015 (7 articles)
January 2015 (6 articles)
Festive Fun
(5 articles)