Texas A&M College of Engineering tackles problem of autonomous vehicle cyberattacks
One oft-cited drawback of autonomous vehicles is the possibility of a cyberattack causing serious accidents. It's a problem that has yet to be convincingly solved, however researchers at Texas A&M College of Engineering are addressing it now, as this video explains.
May 2017
Introducing Smart City technology in Denver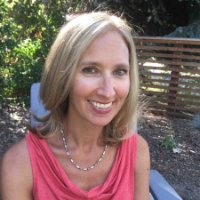 Crissy Fanganello, director of transportation and mobility for the city and county of Denver, talks with Transportation Radio's Bernie Wagenblast about how Denver, although not the outright winner of the US Department of Transportation's Smart City Challenge, being one of the finalists has meant its transportation network has hugely benefited as a result. To listen to the full interview and other podcasts click here.
May 2017
Pushing the traffic light technology envelope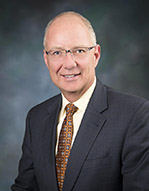 Kirk Steudle, the director of Michigan DOT, spoke to Transportation Radio's Bernie Wagenblast recently. In this short clip, taken from a wider, more comprehensive interview, Steudle explains how the state of Michigan is future-proofing its traffic infrastructure for when autonomous vehicle technology arrives on public roads. For the full interview, along with others, click here.
May 2017
Volvo trucks trials semi-autonomous rubbish trucks
Watch Volvo Truck's self-driving refuse truck! The company is working with the Swedish waste management company Renova to test how autonomous trucks can contribute to a safer, more efficient refuse handling and a better working environment. To read more click here.
May 2017
Eliminating congestion with the future of transportation
Elon Musk, the prolific inventor and business man has put forward a futuristic solution to the traffic problems that blight urban areas across the globe. He has proposed high-speed pods travelling through a network of tunnels underneath the city that could be accessed via designated bays at street level. It is undoubtedly a radical response to the problem of traffic congestion, but for more realistic and attainable solutions, book to attend first ever The Future of Transportation World Conference, taking place from July 5-6, 2017. To find out more information about the Conference, click here.
May 2017
Smart Road features to provide live updates on Jane Addams Memorial Tollway
In this video, Transportation Radio's Bernie Wagenblast, describes how the Jane Addams Memorial Tollway (I-90) in Illinois is being reconstructed into a Smart Road. The road will be fitted with flexible infrastructure and smart features, including active traffic management, upgraded digital message signs that provide live updates, upgraded cameras, new wireless traffic sensors and new weather-monitoring sensors. The new Smart Road features will help to prevent and reduce traffic congestion at present, and enable the use of V2X technology, which is set to become more commonly used in the future.
May 2017
Keeping roads safe in adverse weather conditions
Given that bad weather can often lead to traffic crashes and delays on public roads, the Federal Highway Administration has incorporated road weather management in to its broader 'Every Day Counts' initiative. It includes two solutions: including implementing a pathfinder plan and integrating use of mobile observations. Watch the video to find out more.
May 2017
Video & Audio Archives
November 2018 (4 articles)
October 2018 (8 articles)
September 2018 (11 articles)
August 2018 (10 articles)
July 2018 (8 articles)
June 2018 (3 articles)
May 2018 (7 articles)
April 2018 (6 articles)
March 2018 (10 articles)
February 2018 (6 articles)
January 2018 (5 articles)
December 2017 (8 articles)
November 2017 (11 articles)
October 2017 (10 articles)
September 2017 (5 articles)
August 2017 (7 articles)
July 2017 (8 articles)
June 2017 (12 articles)
May 2017 (7 articles)
April 2017 (7 articles)
March 2017 (11 articles)
February 2017 (7 articles)
January 2017 (5 articles)
December 2016 (6 articles)
November 2016 (7 articles)
October 2016 (8 articles)
September 2016 (8 articles)
August 2016 (7 articles)
July 2016 (7 articles)
June 2016 (7 articles)
May 2016 (9 articles)
April 2016 (9 articles)
March 2016 (11 articles)
February 2016 (8 articles)
January 2016 (5 articles)
December 2015 (6 articles)
November 2015 (8 articles)
October 2015 (11 articles)
September 2015 (8 articles)
August 2015 (8 articles)
July 2015 (7 articles)
June 2015 (8 articles)
May 2015 (6 articles)
April 2015 (17 articles)
March 2015 (6 articles)
February 2015 (7 articles)
January 2015 (6 articles)
Festive Fun
(5 articles)