President Trump's infrastructure plans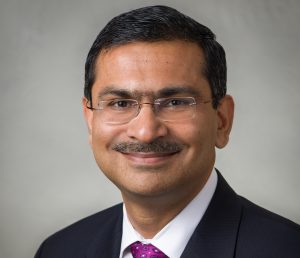 Former Florida secretary of transportation, Ananth Prasad is now senior vice president and national transportation practice leader at HNTB, an infrastructure solutions firm. In this clip with Transportation Radio's Bernie Wagenblast, Prasad outlines his thoughts on President Trump's approach to infrastructure investment. To hear the full interview and others click here.
July 2017
NYC DOT to deploy V2X technologies as part of US DOT pilot
This video shows New York City Department of Transportation's (NYC DOT) planned deployment of vehicle-to-everything (V2X) technologies that are expected to improve road users' safety. The deployment is part of the US DOT Connected Vehicle Pilot, a movement towards Vision Zero.
July 2017
CDOT projects improve safety and congestion on I-70
This video highlights the success of Colorado Department of Transportation's (CDOT) innovative projects for managing I-70, which have reduced congestion improved travel times (by 50%) for road users, reduced the number of killed or serious injuries (KSIs) by 35%, reduced eastbound delays by 26% and reduced unplanned road closure times by 16%. In the future, CDOT plans to use live road and traffic data to enhance its management of I-70.
July 2017
UDOT proposes 'minimal impact' West Davis Corridor alternative
The Utah Department of Transportation (UDOT) has released a proposed alternative to the West Davis Corridor. The new 19-mile highway will be constructed from noise-reducing pavement, will have 'dark sky' lighting and will be built low to the road where possible. To ensure the safety and mobility of vulnerable road users, a 20-mile bicycle trail network will also be constructed close to the highway, and a bike and pedestrian crossing will be installed over Interstate 15. The proposed highway is an example of how future transportation needs can be met while impacts on the community and environment are minimized.
July 2017
GATEway and Ocado Technology trial driverless grocery deliveries
The TRL-led GATEway Project and Ocado Technology (a division of the online-only supermarket), have completed the UK's first trials of a self-driving grocery delivery van in the Royal Borough of Greenwich. This video shows an autonomous 'CargoPod' vehicle in action. To read our full report on the trials, click here.
July 2017
Hot lanes investment is helping Virginia to future-proof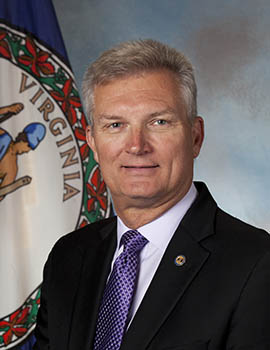 In this clip, Aubrey Layne, Virginia's secretary of transportation talks with Transportation Radio's Bernie Wagenblast about how the state is banking on its investment in hot lanes, as well as being an area for new traffic technologies to be tried and tested in. To listen to the full interview, in which Layne explains how his role involves working with NASA, and other interviews click here.
July 2017
Video & Audio Archives
July 2017 (6 articles)
June 2017 (12 articles)
May 2017 (7 articles)
April 2017 (7 articles)
March 2017 (11 articles)
February 2017 (7 articles)
January 2017 (5 articles)
December 2016 (6 articles)
November 2016 (8 articles)
October 2016 (8 articles)
September 2016 (8 articles)
August 2016 (7 articles)
July 2016 (7 articles)
June 2016 (7 articles)
May 2016 (9 articles)
April 2016 (9 articles)
March 2016 (11 articles)
February 2016 (8 articles)
January 2016 (5 articles)
December 2015 (6 articles)
November 2015 (8 articles)
October 2015 (11 articles)
September 2015 (8 articles)
August 2015 (8 articles)
July 2015 (7 articles)
June 2015 (8 articles)
May 2015 (6 articles)
April 2015 (17 articles)
March 2015 (6 articles)
February 2015 (7 articles)
January 2015 (6 articles)
Festive Fun
(5 articles)