Caltrans installing flexible charging Express Lanes to ease congestion
Caltrans plans to install 500 miles (804 km) of Express Lanes in the Bay Area by 2035. Express Lanes are designated freeway lanes that provide solo drivers with the option of paying a toll for a more reliable, faster journey. Outside of chargeable hours, Express Lanes are open to all traffic, for free.
August 2017
MaaS Global prepares to launch its Whim app in the UK
Sampo Hietanen, CEO of MaaS Global, explains the convenience of accessing and paying for mobility via the company's Whim app. The app is currently live in major cities in Finland. MaaS Global plans to launch Whim in the UK this month (August 2017). Don't miss our exclusive interview with Sampo Heitanen in our MaaS feature in the forthcoming August/September issue of Traffic Technology International magazine. Out soon!
August 2017
NYC DOT's commissioner on the new wave of traffic technology transforming her city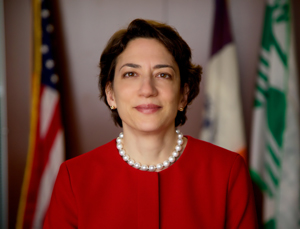 In the latest ITE Talks Transportation podcast, this month sponsored by Iteris, Bernie Wagenblast has a fascinating chat with Polly Trottenberg, New York City DOT's commissioner. In this clip she gives a comprehensive overview of some of the new traffic technology being deployed. To hear her give more detail about some of the groundbreaking projects being implemented, including a hugely successful signal priority system for buses, and trails with vehicle-mounted ALPR cameras for parking enforcement, just click here.
August 2017
Chariot ride-sharing service promises to ease congestion in New York City
The Ford-owned Chariot ride-sharing service has just been launched in perhaps the busiest metropolis on earth – New York City. This promotional video for the latest city to witness the roll-out of the technology explains how it works, and reveals ambitions to fight congestion by getting more people out of private cars. But will it, in fact, just mean more vehicles on the roads?
August 2017
Tampa Bay's innovative traffic projects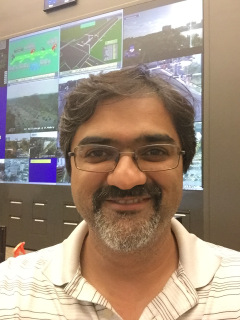 Vik Bhide, chief traffic management engineer for the City of Tampa, transportation & stormwater services, speaks to Bernie Wagenblast on the ITE Talks Transportation podcast. In this clip he discusses the variety of projects the city is introducing in a bid to reduce congestion and improve mobility. To hear the full interview and others click here.
August 2017
Caltrans enhances its QuickMap travel app with Waze data
The California Department of Transportation (Caltrans) has integrated data from Waze, a leading community-based traffic and navigation app, into QuickMap – its app that provides travel time and incident updates to local members of the public. The integration means that people in the California area, using the QuickMap app, can access more even traffic information, enabling them to make better decisions when planning their travel routes.
August 2017
Caltrans uses new pothole patching material to fix roads with minimal disruption
The California Department of Transportation (Caltrans) is using an innovative, cost-effective material to patch potholes that have occurred as a result of harsh weather. Organic additives in the material cause it to harden immediately when water is added to the mix. This means that staff can patch potholes quickly, spending less time at dangerous workzones. With the new material, faster repairs allow for roads to be disrupted for shorter periods of time.
August 2017
Video & Audio Archives
December 2018 (6 articles)
November 2018 (8 articles)
October 2018 (8 articles)
September 2018 (11 articles)
August 2018 (10 articles)
July 2018 (8 articles)
June 2018 (3 articles)
May 2018 (7 articles)
April 2018 (6 articles)
March 2018 (10 articles)
February 2018 (6 articles)
January 2018 (5 articles)
December 2017 (8 articles)
November 2017 (11 articles)
October 2017 (10 articles)
September 2017 (5 articles)
August 2017 (7 articles)
July 2017 (8 articles)
June 2017 (12 articles)
May 2017 (7 articles)
April 2017 (7 articles)
March 2017 (11 articles)
February 2017 (7 articles)
January 2017 (5 articles)
December 2016 (6 articles)
November 2016 (7 articles)
October 2016 (8 articles)
September 2016 (8 articles)
August 2016 (7 articles)
July 2016 (7 articles)
June 2016 (7 articles)
May 2016 (9 articles)
April 2016 (9 articles)
March 2016 (11 articles)
February 2016 (8 articles)
January 2016 (5 articles)
December 2015 (6 articles)
November 2015 (8 articles)
October 2015 (11 articles)
September 2015 (8 articles)
August 2015 (8 articles)
July 2015 (7 articles)
June 2015 (8 articles)
May 2015 (6 articles)
April 2015 (17 articles)
March 2015 (6 articles)
February 2015 (7 articles)
January 2015 (6 articles)
Festive Fun
(5 articles)