Shailen Bhatt on his hopes for the future of ITS
At the ITS World Congress in Montreal, Shailen Bhatt gives one of his first interviews in his new role as president and CEO of ITS America. He talks about his hopes for using ITS to save more lives, and reveals his passion for ITS world congresses, speaking about what he hopes his peers will take away from this week's event. The Congress runs until Thursday, November 2.
October 2017
VDOT's Deputy Secretary of Transportation explains express lanes
Express lanes can better utilize highway lane space and significantly ease congestion, but why is this and how exactly do they work? In addition, how are they different to high-occupancy vehicle (HOV) lanes? Virginia Department of Transportation (VDOT) Deputy Secretary of Transportation Grindly Johnson shares her knowledge – including information about the new express lanes that will be installed on I-64 in the state in December 2017.
October 2017
AASHTO report: Managing the risks and rewards of autonomous vehicles
The American Association of state Highway and Transportation Officials (AASHTO) have released a new video report exploring how the risks and rewards of connected and autonomous vehicles can be managed on our roads in the near future. The report features opinions from key transportation industry experts, as well as an overview of the new briefing document, titled Strategies to Advance Automated and Connected Vehicles, which was recently written and released by AASHTO, the National Cooperative Highway Research Program and the Transportation Research Board.
October 2017
Donald Shoup gets animated about parking
Enjoy the moment UCLA's Distinguished Research Professor of urban planning, Donald Shoup, starred in hit US TV show 'Adam Ruins Everything'. This short neatly describes some of the thinking behind his theories in under two minutes. For our exclusive interview with Donald Shoup don't miss the forthcoming 2018 edition of Intertarffic World magazine.
October 2017
Managing the risks of introducing new traffic technologies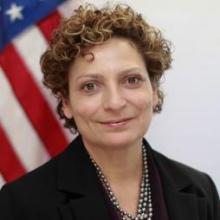 Veronique (Ronnie) Hakim, managing director of New York's Metropolitan Transportation Authority (MTA), was recently inducted into the ITS New Jersey's Hall of Fame for her many years of managing and enhancing the state's transportation systems. In this clip with Transportation Radio's Bernie Wagenblast, Hakim explains why her approach to adopting untried traffic technologies is 'leading edge, not bleeding edge'. To hear the full interview and others, click here.
October 2017
How new autonomous vehicles interact with traffic and pedestrians
As autonomous vehicle technology improves, so the picture they build up of the world around them is becoming more detailed. This new video from Nvidia gives us insight into the image processing and machine learning that occurs within its latest autonomous vehicle hardware, thereby helping traffic managers to understand the how such technology works, and how it may be useful for improving safety and for 3D map making.
October 2017
How TxDOT is getting ready for the future of transportation
Texas Department of Transportation (TxDOT) explains the many ways that the state is improving its road infrastructure and implementing mobility technologies, in order to support its growing population and ultimately, the future of transportation.
October 2017
AASHTO reveals 2017 Annual Meeting highlights
The American Association of State Highway and Transportation Officials (AASHTO) Annual Meeting, which took place in Phoenix, Arizona, from September 25-27, 2017, presented industry experts with the opportunity to discuss and debate topical issues in transportation. In this recently-released video, AASHTO showcases highlights from the event, as well as its awards ceremony that rewarded key industry players for their innovative initiatives and achievements from 2016 to 2017.
October 2017
Cross-boundary traffic signalling in Oregon to support smart city developments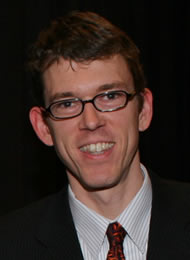 Peter Koonce, PE, manager of the Signals, Street Lighting and ITS Division, of the City of Portland Bureau of Transportation, is this month's interviewee on the ITE Talks Transportation podcast, sponsored by Iteris. The transportation official explains how installing a cross-boundary traffic signalling system in the state of Oregon is laying a foundation for smart city technologies. To hear the full interview and more from Bernie Wagenblast at Transportation Radio click here.
October 2017
Toyota trials dual-steering autonomous vehicle
The Toyota Research Institute has adapted its autonomous testing vehicle to include a second steering wheel and meet SAE Level 4/5 autonomy requirements. Watch the video to see how the vehicle is able to cope with the various on-road obstacles put in its path, requiring it to perform several challenging test manoeuvres.
October 2017
Video & Audio Archives
November 2018 (4 articles)
October 2018 (8 articles)
September 2018 (11 articles)
August 2018 (10 articles)
July 2018 (8 articles)
June 2018 (3 articles)
May 2018 (7 articles)
April 2018 (6 articles)
March 2018 (10 articles)
February 2018 (6 articles)
January 2018 (5 articles)
December 2017 (8 articles)
November 2017 (11 articles)
October 2017 (10 articles)
September 2017 (5 articles)
August 2017 (7 articles)
July 2017 (8 articles)
June 2017 (12 articles)
May 2017 (7 articles)
April 2017 (7 articles)
March 2017 (11 articles)
February 2017 (7 articles)
January 2017 (5 articles)
December 2016 (6 articles)
November 2016 (7 articles)
October 2016 (8 articles)
September 2016 (8 articles)
August 2016 (7 articles)
July 2016 (7 articles)
June 2016 (7 articles)
May 2016 (9 articles)
April 2016 (9 articles)
March 2016 (11 articles)
February 2016 (8 articles)
January 2016 (5 articles)
December 2015 (6 articles)
November 2015 (8 articles)
October 2015 (11 articles)
September 2015 (8 articles)
August 2015 (8 articles)
July 2015 (7 articles)
June 2015 (8 articles)
May 2015 (6 articles)
April 2015 (17 articles)
March 2015 (6 articles)
February 2015 (7 articles)
January 2015 (6 articles)
Festive Fun
(5 articles)