How TxDOT is getting ready for the future of transportation
Texas Department of Transportation (TxDOT) explains the many ways that the state is improving its road infrastructure and implementing mobility technologies, in order to support its growing population and ultimately, the future of transportation.
October 2017
AASHTO reveals 2017 Annual Meeting highlights
The American Association of State Highway and Transportation Officials (AASHTO) Annual Meeting, which took place in Phoenix, Arizona, from September 25-27, 2017, presented industry experts with the opportunity to discuss and debate topical issues in transportation. In this recently-released video, AASHTO showcases highlights from the event, as well as its awards ceremony that rewarded key industry players for their innovative initiatives and achievements from 2016 to 2017.
October 2017
Cross-boundary traffic signalling in Oregon to support smart city developments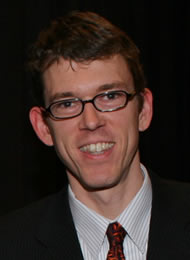 Peter Koonce, PE, manager of the Signals, Street Lighting and ITS Division, of the City of Portland Bureau of Transportation, is this month's interviewee on the ITE Talks Transportation podcast, sponsored by Iteris. The transportation official explains how installing a cross-boundary traffic signalling system in the state of Oregon is laying a foundation for smart city technologies. To hear the full interview and more from Bernie Wagenblast at Transportation Radio click here.
October 2017
Toyota trials dual-steering autonomous vehicle
The Toyota Research Institute has adapted its autonomous testing vehicle to include a second steering wheel and meet SAE Level 4/5 autonomy requirements. Watch the video to see how the vehicle is able to cope with the various on-road obstacles put in its path, requiring it to perform several challenging test manoeuvres.
October 2017
Video & Audio Archives
October 2017 (4 articles)
September 2017 (5 articles)
August 2017 (7 articles)
July 2017 (8 articles)
June 2017 (12 articles)
May 2017 (7 articles)
April 2017 (7 articles)
March 2017 (11 articles)
February 2017 (7 articles)
January 2017 (5 articles)
December 2016 (6 articles)
November 2016 (8 articles)
October 2016 (8 articles)
September 2016 (8 articles)
August 2016 (7 articles)
July 2016 (7 articles)
June 2016 (7 articles)
May 2016 (9 articles)
April 2016 (9 articles)
March 2016 (11 articles)
February 2016 (8 articles)
January 2016 (5 articles)
December 2015 (6 articles)
November 2015 (8 articles)
October 2015 (11 articles)
September 2015 (8 articles)
August 2015 (8 articles)
July 2015 (7 articles)
June 2015 (8 articles)
May 2015 (6 articles)
April 2015 (17 articles)
March 2015 (6 articles)
February 2015 (7 articles)
January 2015 (6 articles)
Festive Fun
(5 articles)