Retiming lights in NYC to improve pedestrian safety
NYCDOT has recently released this short video clip (no sound) which shows how lights have been retimed to enhance pedestrian safety. A practice known as Leading Pedestrian Intervals (LPIs) gives those on foot the chance to start crossing before cars get a green light. The idea is that it improves safety by making it clear to drivers that they must give way to the pedestrians before making turns across the crosswalk.
November 2017
Mobility in the Netherlands is enhanced with new Connected Urban Transport solution
The Dutch Ministry of Infrastructure and Water management has deployed Ericsson's Connected Urban Transport solution, to reduce traffic congestion and improve its transportation services.
November 2017
AASHTO's new President shares his views on Trump and industry challenges
John Schroer, who was elected as president of the American Association of State Highway and Transportation Officials (AASHTO) in September 2017, discusses his thoughts on President Donald Trump's plans, as well as challenges facing the industry – and how AASHTO can help them to be overcome.
November 2017
Deploying 'nearly-perfect' autonomous vehicles now could save lives
A model by RAND (research and development) suggests that waiting for autonomous vehicles to be perfected is costing lives. Instead, they should be deployed as soon as possible, when they are 'nearly perfect'. To read more about RAND's reasearch click here.
November 2017
Lancashire police implements 'night vision' speed enforcement technology
Lancashire police, in the UK, has installed SPECS3 Vector speed enforcement cameras to cover five miles of the rural B6232 Grane Road. Here, Geoff Collins, sales and marketing director at Jenoptik Traffic Solutions, UK, explains the technology behind the enforcement, including the infrared lighting columns that enable the cameras to capture images of speeding vehicles, even at night time when it is dark and the road is poorly illuminated.
November 2017
Uber collaborates with NASA to create software for flying vehicles
In the future, road traffic congestion could be a thing of the past. Uber is collaborating with U.S. National Aeronautical and Space Administration (NASA) to a create software that could be used in its future 'flying taxis'. If flying vehicles become a reality, they could ease the strain on on-the-ground congestion. To learn about flying vehicles, autonomous cars – and more – at the Future of Transportation World Congress click here.
November 2017
Mayor of Copenhagen on how ITS can help his city to be carbon neutral by 2025
Speaking at the ITS World Congress in Montreal this week (ends November 3) Morten Kabell, Mayor of Copenhagen, host city for next year's congress, spoke about his ambitious plans to make his city completely carbon neutral by 2025.
November 2017
ITS World Congress 2017 highlights
This video takes a quick look back at some of the highlights of the ITS World Congress 2017, which took place this week (ends November 3) at the Palais des Congres Montreal, Canada.
November 2017
Zinc Five celebrates disruptive technology award win at ITS World Congress
Innovative UPS (uninterruptible power supply) developers Zinc Five were celebrating recently winning Oregon Technology 2017 Most Disruptive Technology Award, at the ITS World Congress in Montreal this week (show ends November 2). Their new solution even gained the interest of one of the event's key VIPs, Michigan governor Rick Snyder, who dropped by their stand for a chat.
November 2017
EXCLUSIVE: Autonomous shuttle malfunctions at ITS World Congress 2017
This was the awkward moment when an autonomous shuttle, which was being demonstrated to transportation professionals at the ITS World Congress in Montreal, malfunctioned and refused to continue with its journey. To read our full story on the incident click here.
November 2017
Canada's Minister of Transport addresses ITS World Congress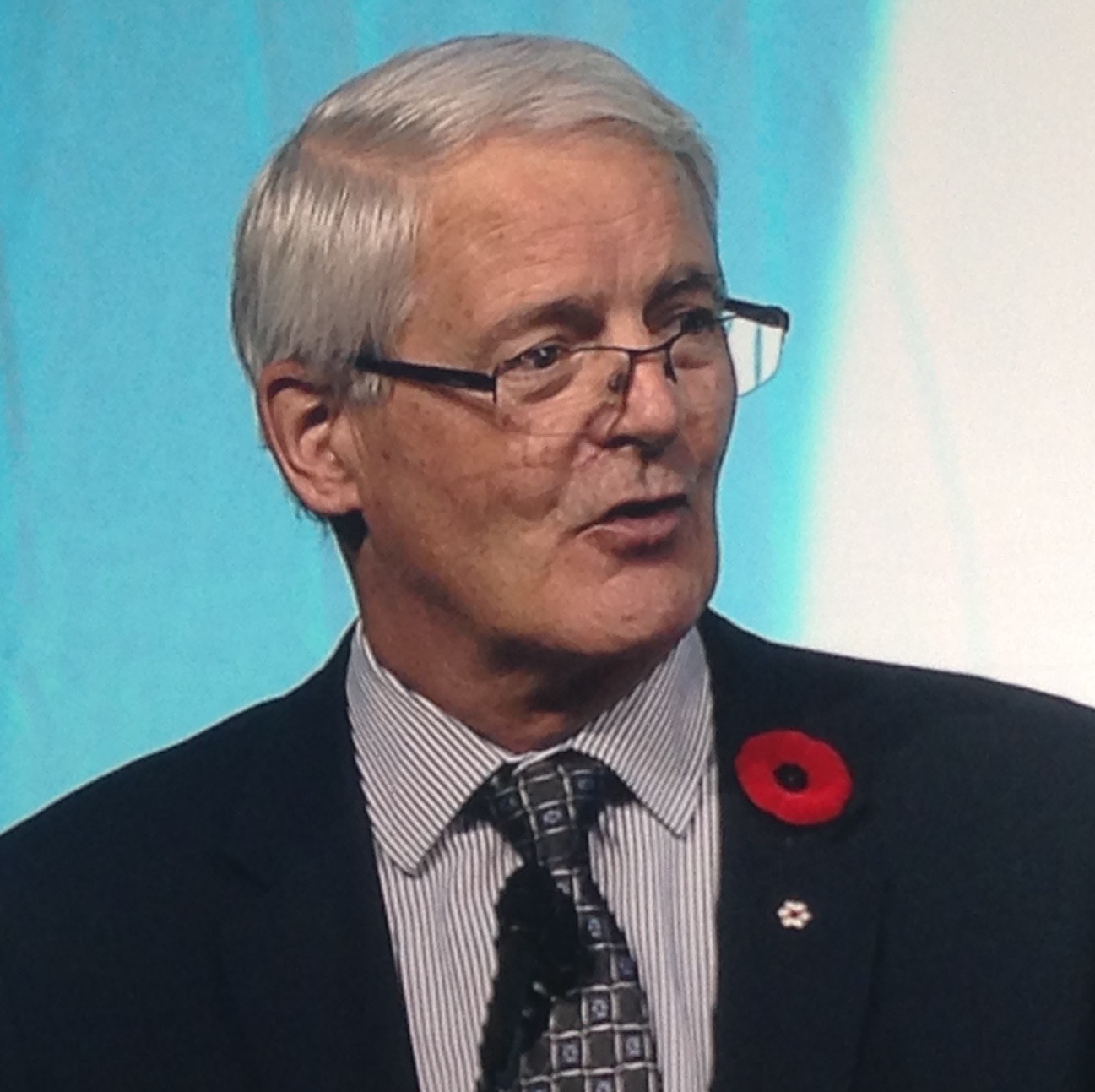 Marc Garneau, Canada's Minister of Transport, yesterday (October 31) appeared on stage at the ITS World Congress in Montreal. In this clip you can hear him speak about the possibilities for the future of transportation and what the Canadian Government is doing to help the sector to foster innovation.
November 2017
Video & Audio Archives
November 2018 (3 articles)
October 2018 (8 articles)
September 2018 (11 articles)
August 2018 (10 articles)
July 2018 (8 articles)
June 2018 (3 articles)
May 2018 (7 articles)
April 2018 (6 articles)
March 2018 (10 articles)
February 2018 (6 articles)
January 2018 (5 articles)
December 2017 (8 articles)
November 2017 (11 articles)
October 2017 (10 articles)
September 2017 (5 articles)
August 2017 (7 articles)
July 2017 (8 articles)
June 2017 (12 articles)
May 2017 (7 articles)
April 2017 (7 articles)
March 2017 (11 articles)
February 2017 (7 articles)
January 2017 (5 articles)
December 2016 (6 articles)
November 2016 (7 articles)
October 2016 (8 articles)
September 2016 (8 articles)
August 2016 (7 articles)
July 2016 (7 articles)
June 2016 (7 articles)
May 2016 (9 articles)
April 2016 (9 articles)
March 2016 (11 articles)
February 2016 (8 articles)
January 2016 (5 articles)
December 2015 (6 articles)
November 2015 (8 articles)
October 2015 (11 articles)
September 2015 (8 articles)
August 2015 (8 articles)
July 2015 (7 articles)
June 2015 (8 articles)
May 2015 (6 articles)
April 2015 (17 articles)
March 2015 (6 articles)
February 2015 (7 articles)
January 2015 (6 articles)
Festive Fun
(5 articles)