UDOT revamps I-15 Technology Corridor to increase traffic capacity
This month, the Utah Department of Transportation (UDOT) began reconstructing the I-15 Technology Corridor, between Lehi Main Street and SR 92 Timpanogos Highway, to increase traffic capacity and improve road users' safety.
April 2018
The differences in road layout and infrastructure between warmer and colder US cities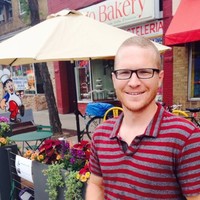 Minnesota was the subject of the latest ITE Talks Transportation podcast. In this clip Matthew Dyrdahl, bicycle and pedestrian coordinator in the Minneapolis department of public works shares some of the challenges of bicycle-friendly road layout management in a city like Minneapolis compared to cities in warmer parts of the country. The full interview sees host Bernie Wagenblast also speak to Amber Dallman, Minnesota department of transportation bicycle and pedestrian coordinator, and Sarah Stewart, senior public health specialist with the Minneapolis health department about a wide range of transportation issues affecting the state. To listen, click here.
April 2018
Air taxi infrastructure shows potential to free up road space and lessen congestion
This week (April 17) Volocopter presented its air taxi infrastructure for cities, bringing the concept one step closer to a reality. Air taxis have the potential to significantly ease traffic congestion on roads when fully operational in the future.
April 2018
UDOT share insights into their Talking Orange drone program
The Utah Department of Transportation (UDOT) reveals what it has learnt from using unmanned aerial vehicles (UAVs) to inspect roads and bridges in its Talking Orange program
April 2018
World-first: commercially available simulation platform for testing AVs
UK-based driving simulation company, rFpro, has launched the world's first commercially available platform to train and develop autonomous vehicles (AVs) in simulation. The platform uses a digital environment to accurately represent the real world, allowing automakers to test their systems in every scenario imaginable.
April 2018
WSDOT replaces earthquake-prone viaduct with a smart and safe underground tunnel
The Washington State Department of Transportation (WSDOT) has replaced its SR 99 Alaskan Way Viaduct – which was pone to damage from earthquakes – with a new underground SR 99 tunnel. Underground construction of the tunnel allowed traffic above the ground to continue using the old viaduct with minimal disruption. This video shows the how two of the tunnel's many systems will communicate to make it one of the safest and smartest tunnels in the world. Construction of the tunnel is complete, but it will not be open to traffic until the fall of 2018 at the earliest.
April 2018
Video & Audio Archives
December 2018 (6 articles)
November 2018 (8 articles)
October 2018 (8 articles)
September 2018 (11 articles)
August 2018 (10 articles)
July 2018 (8 articles)
June 2018 (3 articles)
May 2018 (7 articles)
April 2018 (6 articles)
March 2018 (10 articles)
February 2018 (6 articles)
January 2018 (5 articles)
December 2017 (8 articles)
November 2017 (11 articles)
October 2017 (10 articles)
September 2017 (5 articles)
August 2017 (7 articles)
July 2017 (8 articles)
June 2017 (12 articles)
May 2017 (7 articles)
April 2017 (7 articles)
March 2017 (11 articles)
February 2017 (7 articles)
January 2017 (5 articles)
December 2016 (6 articles)
November 2016 (7 articles)
October 2016 (8 articles)
September 2016 (8 articles)
August 2016 (7 articles)
July 2016 (7 articles)
June 2016 (7 articles)
May 2016 (9 articles)
April 2016 (9 articles)
March 2016 (11 articles)
February 2016 (8 articles)
January 2016 (5 articles)
December 2015 (6 articles)
November 2015 (8 articles)
October 2015 (11 articles)
September 2015 (8 articles)
August 2015 (8 articles)
July 2015 (7 articles)
June 2015 (8 articles)
May 2015 (6 articles)
April 2015 (17 articles)
March 2015 (6 articles)
February 2015 (7 articles)
January 2015 (6 articles)
Festive Fun
(5 articles)