Paniati: Attitudes need to change to improve safety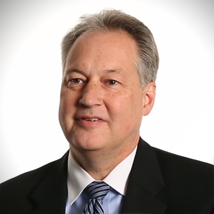 Driver error is widely accepted as the cause of over 90% of accidents. ITE executive director, Jeff Paniati, is concerned that this knowledge has bred a feeling of inertia among transport authorities as, short of driverless technology, there's little to do to eradicate driver errors. Speaking to Bernie Wagenblast in the latest ITE Talks Transportation podcast, Paniati explains how the Road to Zero coalition are proving that much can be done.
May 2018
New MIT system set to enable 'fog vision' for autonomous vehicles
The Massachusetts Institute of Technology (MIT) has created a new system that can 'see' objects through fog. The system significantly outperforms the capabilities of human vision, and could be a crucial step toward the development of autonomous vehicles that can drive safely even when visibility is extremely low.
May 2018
EXCLUSIVE: Connected Signals pioneer promises V2I to prioritize high-occupancy vehicles at intersections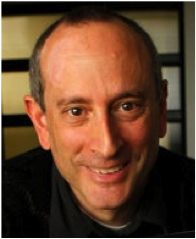 Matt Ginsberg, the entrepreneur behind Connected Signals, has revealed exclusively to Traffic Technology Today that he is working on a new system that will give private vehicles carrying passengers priority at signals. So far Ginsberg's technology has focused only on delivering signal timings to drivers, but now he is looking at ways in which data can also flow from vehicles back to traffic lights, thereby opening up the possibility that certain vehicles can gain priority over others. For more on Ginsberg's innovative new ways of gaining signal phase and timing data in New York, click here.
May 2018
An invitation to the ITS World Congress 2018
ERTICO-ITS Europe has just released this video inviting transportation professionals to the ITS World Congress, which it is hosting this September in Copenhagen, Denmark. This short includes comment from ERTICO chairman Jacob Bangsgaard, as well as interesting stats on expected visitor and exhibitor numbers.
May 2018
Video & Audio Archives
May 2018 (4 articles)
April 2018 (6 articles)
March 2018 (10 articles)
February 2018 (6 articles)
January 2018 (5 articles)
December 2017 (8 articles)
November 2017 (11 articles)
October 2017 (10 articles)
September 2017 (5 articles)
August 2017 (7 articles)
July 2017 (8 articles)
June 2017 (12 articles)
May 2017 (7 articles)
April 2017 (7 articles)
March 2017 (11 articles)
February 2017 (7 articles)
January 2017 (5 articles)
December 2016 (6 articles)
November 2016 (7 articles)
October 2016 (8 articles)
September 2016 (8 articles)
August 2016 (7 articles)
July 2016 (7 articles)
June 2016 (7 articles)
May 2016 (9 articles)
April 2016 (9 articles)
March 2016 (11 articles)
February 2016 (8 articles)
January 2016 (5 articles)
December 2015 (6 articles)
November 2015 (8 articles)
October 2015 (11 articles)
September 2015 (8 articles)
August 2015 (8 articles)
July 2015 (7 articles)
June 2015 (8 articles)
May 2015 (6 articles)
April 2015 (17 articles)
March 2015 (6 articles)
February 2015 (7 articles)
January 2015 (6 articles)
Festive Fun
(5 articles)