How 'street meetings' can empower transportation planners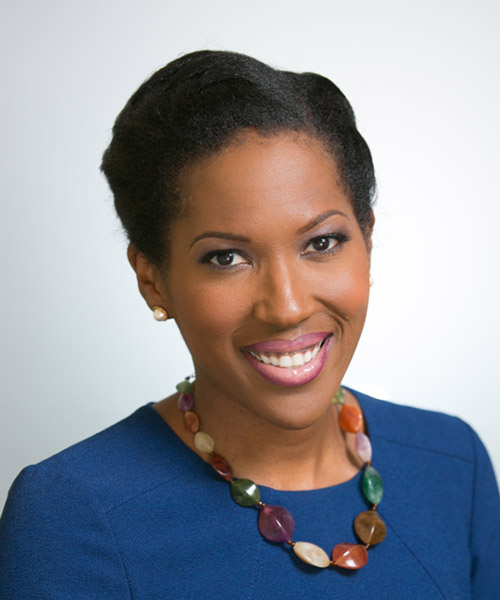 In the latest ITE Talks Transportation podcast, Bergie Wagenblast speaks with Veronica O Davis, co-owner, managing partner and principal planning manager of Nspiregreen, a planning firm that focuses on multi-modal transportation, the environment and the community. Davis explains her passion for making transportation work for all sections of the community, particularly for those whose travel needs are often neglected by authorities. To listen to the full interview and for more from Transportation Radio click here.
September 2018
Kirk Steudle, MDOT director, reveals long-term transportation projects initiative
In this Two Minute State DOT Update video from the American Association of State Highway and Transportation Officials (AASHTO) Kirk Steudle, director of Michigan Department of Transportation (MDOT) director outlines the 'Design, build, finance and maintain' initiative that is helping MDOT to carry out long-term projects.
September 2018
EXCLUSIVE: Greg Winfree returns to the ITS World Congress
Greg Winfree was a familiar face at the ITS World Congress during the Obama administration, in his role as assistant secretary for research and technology at USDOT. This week (ends September 21) he made a return visit to the event (this year being held in Copenhagen, Denmark) in his new capacity as director of TTI (Texas A&M Transportation Institute). TrafficTechnologyToday.com editor Tom Stone caught up with him in a quiet moment in one of the halls of the Bella Center.
September 2018
EXCLUSIVE: ITS America's Shailen Bhatt assesses the World Congress so far
In an exclusive interview with TrafficTechnologyToday.com, in the exhibition hall of the ITS World Congress 2018 in Cophenhagen Denmark, ITS America president and CEO, Shailen Bhatt reflects on the history of the Congress and the main themes of this year's event so far.
September 2018
Highlights from Day 3 of ITS World Congress
As Day 4 of the ITS World Congress 2018 gets underway, host organization ERTICO – ITS Europe, takes a look back at the highlights of Day 3 of the event, taking place in Copenhagen, Denmark, this week. The Congress continues until tomorrow (September 21)
September 2018
Highlights of Day 2 at the ITS World Congress
ERTICO-ITS Europe, the host organization for this year's ITS World Congress – which is taking place in Copenhagen, Denmark this week – has just released this video of highlights from yesterday's (September 18) proceedings. The event continues until Friday (September 21).
September 2018
EXCLUSIVE: How traffic modeling is helping cities to prepare for autonomous vehicles
Speaking at the ITS World Congress in Copenhagen this week (September 17-21) Dr Jochen Lohmiller, who is manager of microscopic simulation for PTV, explains to TrafficTechnologyToday.com how modeling techniques he has developed are enabling the European Commission's CoEXist project to help traffic managers plan for automated vehicles.
September 2018
EXCLUSIVE: The technology that will change urban mobility forever is now ready
Keolis demonstrates its 'robotaxi' Autonom Cab at the ITS World Congress in Copenhagen (17 September 2018), announcing that its first ever real-world deployment will take place in Perth, Australia, in three weeks' time. The new public service will differ from existing autonomous shuttle services that operate on a fixed route, in that it can pick up and drop off anywhere within a fixed zone. It is hoped automated services of this type will encourage ride sharing and reduce private car ownership, thereby tackling congestion in the future. Although critics argue that they could also reduce public transit usage. In this video Clément Aubourg, head of autonomous vehicles for Keolis explains more about the technology to TrafficTechnologyToday.com editor Tom Stone.
September 2018
Volvo's innovative freight solution shows potential to ease congestion
Volvo Trucks has released a video of a future transportation concept solution that combines connected, autonomous and electric vehicle technologies. The solution – named Vera – demonstrates how freight vehicles could be manoeuvred more efficiently, which could ultimately help to reduce traffic congestion.
September 2018
Ventilation systems tested inside new 'world's safest tunnel'
The new two-level SR 99 tunnel in Seattle, US, is expected to become one of the safest in the world. The tunnel's state-of-the-art ventilation systems are now being tested to maximize safety for drivers in the event of an incident, such as a fire. The tunnel is expected to open later this year.
September 2018
Highways England reveals innovative bridge installation technique
Highways England has released an animated engineering video that shows how it will carry and install a 1,000 metric ton bridge over a busy road with minimal disruption to traffic.
September 2018
Video & Audio Archives
December 2018 (3 articles)
November 2018 (8 articles)
October 2018 (8 articles)
September 2018 (11 articles)
August 2018 (10 articles)
July 2018 (8 articles)
June 2018 (3 articles)
May 2018 (7 articles)
April 2018 (6 articles)
March 2018 (10 articles)
February 2018 (6 articles)
January 2018 (5 articles)
December 2017 (8 articles)
November 2017 (11 articles)
October 2017 (10 articles)
September 2017 (5 articles)
August 2017 (7 articles)
July 2017 (8 articles)
June 2017 (12 articles)
May 2017 (7 articles)
April 2017 (7 articles)
March 2017 (11 articles)
February 2017 (7 articles)
January 2017 (5 articles)
December 2016 (6 articles)
November 2016 (7 articles)
October 2016 (8 articles)
September 2016 (8 articles)
August 2016 (7 articles)
July 2016 (7 articles)
June 2016 (7 articles)
May 2016 (9 articles)
April 2016 (9 articles)
March 2016 (11 articles)
February 2016 (8 articles)
January 2016 (5 articles)
December 2015 (6 articles)
November 2015 (8 articles)
October 2015 (11 articles)
September 2015 (8 articles)
August 2015 (8 articles)
July 2015 (7 articles)
June 2015 (8 articles)
May 2015 (6 articles)
April 2015 (17 articles)
March 2015 (6 articles)
February 2015 (7 articles)
January 2015 (6 articles)
Festive Fun
(5 articles)